Life Care Hospital, Karnal is a modern medical and maternity hospital in Karnal, Haryana. Life Care is one of the best hospitals in Karnal and is managed by the best and most experienced doctors who are highly responsive, caring, and efficient professionals with a constant focus on excellence in delivering medical services. At Life Care Hospital, we believe that the "Best Interest of the patient is the interest of doctors". Honesty and Transparency are the keywords for us.
Welcome to Life Care Hospital Karnal, your premier destination for top-notch medical care. As one of the best hospitals in Karnal, we're experts in Internal Medicine and Obstetrics & Gynecology, dedicated to prioritizing your health journey.
Comfort and healing go hand in hand at Life Care Hospital Karnal. Catering to all patient needs, we offer Deluxe Suite Rooms, Deluxe rooms, and Private AC rooms. Your search for a warm, comfortable hospital in Karnal ends with us. Life Care Hospital Karnal boasts a team of seasoned practitioners, renowned in Karnal for their extensive expertise in Internal Medicine and Obstetrics & Gynecology. Your health concerns are our priority, and we ensure they are addressed with precision and empathy.
Experience the finest maternity services at Life Care Hospital, renowned as the best maternity hospital in Karnal.  Our maternity services set a new standard of excellence. Delivering your bundle of joy in a supportive, secure environment becomes effortless with our expert team. We help you embrace motherhood with confidence, turning this life-changing experience into a joyful journey.
Choosing Life Care Hospital means choosing one of the best hospitals in Karnal, nurturing not just your health but also your well-being. Experience how every moment at Life Care Hospital Karnal brings you one step closer to a healthier, happier life. We're also proud to be empaneled with various health insurance companies and Third-Party Administrators (TPAs), making our services more accessible and affordable.
In addition to our exceptional healthcare services, we invite you to explore our informative blog. Here, you'll find valuable insights on a range of topics including pregnancy, women's health, diabetes, heart disease, and hypertension. Our blog is a testament to our commitment to patient education and empowerment, providing you with the knowledge you need to manage your health effectively.
OPDs would be operational as per the schedule below.
| | |
| --- | --- |
| Medicine OPD (Mon-Sat): | 10:30 am – 1:30 pm, 6 pm to 7 pm |
| Gynae OPD (Mon-Sat): | 11:00 am – 1:30 pm, 6 pm to 7 pm |
| Sunday (by appt.) | 11:00 am to 12:00 pm |
| Second Sunday | Off |
If you don't want to wait in queue for your OPD consultation or want to visit on a specific day and time, you can save your waiting time by scheduling an appointment prior to visiting the hospital. 
Dr. Aarti Kaushal and Dr. Gagan Kaushal, doctors at Life Care Hospital Karnal are qualified, honest, and compassionate with over 20 years of experience under their belt. They uphold the values of integrity, empathy, and excellent patient care, consistently ensuring they are at the forefront of their respective specialties. Our physicians are trusted confidants to their patients, always ready to listen, understand, and provide the best possible care.
Choose a proactive approach to your health with Life Care Hospital Karnal. Embrace the wisdom of 'prevention being better than cure' by adopting beneficial health habits today. Our regular check-ups serve as your essential partner on this journey, helping you secure a life that's not just longer, but also healthier and happier. Remember, early detection is often the key to easier management and better health outcomes. Take control of your health with Life Care Hospital Karnal today. Because it's always better to stay one step ahead.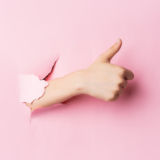 Neha Gulia
Aarti ma'am is the best gynae in karnal….highly recommended👍👍👍
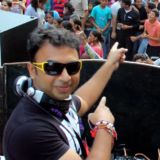 DJ Sachin
They really care about their patient's life. Dr. Gagan kaushal is very polite and friendly. Best physician in Karnal.
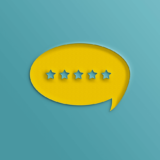 Sumita Girdhar
Throughout my entire pregnancy, Dr. Aarti Kaushal was like my superhero! Dr. Aarti was always kind and understanding, making me feel so special. She is the best gynaecologist in Karnal!

Mandeep Kaur
Dr. Aarti is the best doctor in karnal. She tries soo much for normal delivery. Her way of talking with the patients is soo good. Recommended hospital for any problem you might have
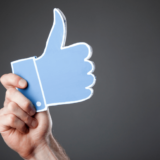 Kamal Kumar
Dr. Gagan Kaushal best doctor in life care hospital ND Dr. Aarti Kaushal is best Gynecologist at Life Care Hospital Karnal and caring staff
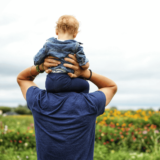 Shubham Goel
Dr.Aarti kaushal Mam Sees the patients very well and takes care of them very well, talks well, they see the normal delivery first in the delivery case…..🙏💐💐

Do you need help with something or need to ask a question? Feel free to contact us.